Conv. Autonome Provinz Bozen 53/1.6 vom 25.05.2020
Der Bau dieser Berufsschule für Krankenpflege und Geburtshilfe kommt nicht nur dem angeschlossenen Krankenhaus von Luweero zugute sondern den vielen kleinen Krankenstationen in der Umgebung da viele medizinischer Zentren in den umliegenden Gebieten, unter gravierendem Personalmangel leiden.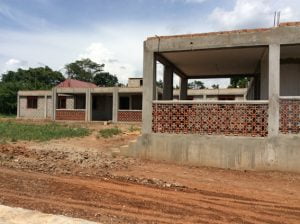 Dieses Projekt konnte trotz einiger kritischer Momente erfolgreich abgeschlossen werden. Aufgrund der Pandemie gab es mehrere Unterbrechungen der Arbeiten. Auch der Lockdown, der in Uganda über lange Zeiträume besonders streng war, trug zu einigen Verzögerungen am Bau bei. Schließlich konnte auf Grund der hervorragenden Mitarbeit des gesamten Teams vor Ort der Bau sehr schön und erfolgreich abgeschlossen werden. Wir haben im Februar, kurz vor Bauende das Projekt besucht und konnten uns von der guten Bauausführung selbst überzeugen.

Ort: Luweero – Distretto di Luweero – Regione Centrale – Uganda
Projektpartner: Missionary Sisters of Mary Mother of the Church, Sr. Ernestine Akulu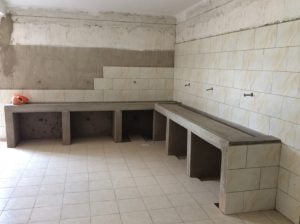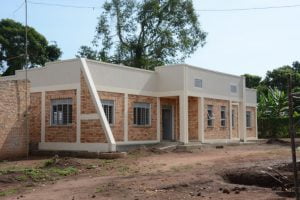 Finanzierung
| | |
| --- | --- |
| Institution | Betrag |
| Autonome Provinz Bozen | 57.863.- € |
| Missio Bozen | 20.000.- € |
| Eigenleistung | 5.817.- € |
| Gesamtkosten | 83.680.- € |
Projektabschluss: Das Projekt konnte am 06.06.2022 abgeschlossen werden.